I've been sitting on a couple projects of late like they were incubating eggs. Well, they've hatched.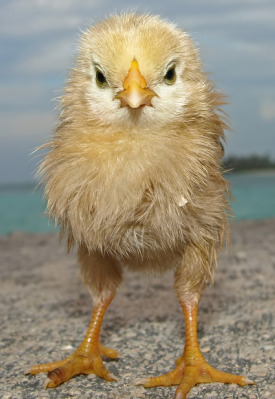 Credit: raising-chickens.org

The first egg to hatch is Paddle-to-the-Sea. All along I've been talking publicly about doing the Florida Circumnavigation while keeping my real goal a secret. The reason is that the Paddle-to-the-Sea is a major and challenging undertaking. I wanted to get some miles under the hull before tipping my hand, and I also wanted time to test this 67-year-old body to make sure it could still handle the challenge. There would have been no crime in keeping my secret, but something else occurred to force my hand. Jean and I have been involved in children's programs often over the years, and I thought my fundraising days were over, but then the Japan disaster came along. When the four-month-old baby girl was pulled from the wreckage after being buried alive for four days after the tsunami, I began to think about the likelihood that she was now alone in the world without any parents or other family. When I checked to see what organizations were active in dealing with the catastrophe, Save The Children seemed to be the logical answer for the children suffering after the disaster, and a natural fit for us.





So, Save The Children was the second egg to hatch. The need to help raise funds to support the effort of Save The Children was obvious, but to get people involved in a fundraising expedition, it would take something more inspiring and ambitious than the Florida Circumnavigation, so the need to let the secret out of the bag was the next logical step. Here is the initial press release on the event.



Save The Children

And

Paddle-to-the-Sea

Save The Children was founded in Appalachia 75 years ago in response to the Great Depression to address children's needs for food, medical care, education, and other effects of poverty and disaster. Their efforts expanded onto the national stage to advocate for the creation of the School Lunch Program and fight illiteracy. They now travel around the world to respond to critical needs created by war, famine, and natural disaster, such as in Japan. There are two things that makes Save The Children unique. One, they remain in the affected area long after the crisis is passed to create ongoing programs, with no political or religious agenda, and in cooperation with schools, medical organizations, governments and non-profits. Second, they work hard to insure the greatest possible impact on programs by keeping administrative costs down to a mere 10%, thus insuring the best possible return on the donor's dollar.

Paddle-to-the-Sea will serve as a vehicle to raise donor funds to support their ongoing success. Paddle-to-the-Sea first came about from a 1941 children's book of that name, written by H. C. Holling. It was about a young native boy from Lake Nipigon who carved a wooden Native American in a canoe with the intent that he could float it through each of the Great Lakes and down the St. Lawrence Seaway to the sea. Paddle-to-the-Sea was expanded by Verlen Kruger, of Michigan, as a 13,000 mile canoe expedition. He unfortunately passed away from cancer before being able to accomplish this daunting feat of circumnavigating the Eastern United States via the Mississippi River, Gulf Coast, East Coast, the Hudson River, St. Lawrence Seaway, Canadian Maritimes, and circumnavigating each of the five Great Lakes.

Within a couple weeks, James and Jean Neal, of Fairview, Oklahoma, will start this trip from the Florida/Alabama state line. Jim will paddle east on the Gulf Coast as Jean follows by vehicle to serve as shore support. She will carry extra gear, provide re-provisioning of food and supplies, and be available to help with any emergency situations. Jim will carry a SPOT satellite beacon to provide on-going tracking of his position. The boat being used is a decked solo canoe called a Superior Expedition, built by Scott Smith, of Lyons, Michigan. At first look, it has some similarity with a kayak, but has more internal volume, a larger cockpit, and is noted for its seaworthiness. The boat's name is Ibi (pron. EYE-be), the Timuquan Indian word for water. You can follow the Log of Ibi blog at http:logofibi.blogspot.com, and through a link in the blog, follow Ibi's SPOT real-time track.

Jim and Jean may seem to be an unlikely expedition team, being in their latter 60's, but Jim hopes if he can put out the effort to drive the canoe through challenging waters, currents, tides, adverse weather, and to some pretty wild camping areas, perhaps he can inspire others to get involved and cheer him on through support for Save The Children.



The estimated distance in the expedition is 13,000 miles, and donors can contribute through their own choice of mileage-pledge amount, payable at the end of each leg, corporate matching funds, or one-time donation. While the Neals have already purchased most of the gear needed to start the trip, ongoing expenses for gas, provisioning, freeze-dried food, and accommodations for the support crew, and technical support will be a challenge. Beside donations for Save The Children, separate donations to insure that the expedition continues to keep moving would also be appreciated. Contributions of $250 or more for the expedition will also appear as Sponsors. Any surplus funds would also be contributed to Save The Children. Make tax-deductible donations payable to Save The Children. Anyone wishing to support the expedition can contact us directly.


Mail Donations to Save The Children
54 Wilton Rd., Westport, CT 06880
Make checks payable to Save The Children. In the Memo block, add Paddle-to-the-Sea and/or the Motivator Code.

Contact information: Jean Neal
thistle25@suddenlink.net
580-744-0775